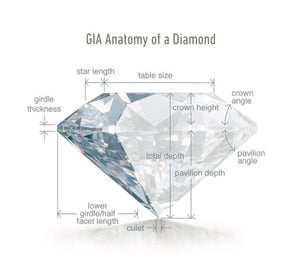 An engagement ring is a big purchase! And we have lots of tips and tricks to help the customer get the most out of their budget. So that you and your beloved can have the ring of your dreams.
For example, selecting a diamond with a nice spread (diameter) can make a diamond appear larger than you may expect for its weight. And because our father, Effie, is a master cutter, he's able to select only the best diamonds with characteristics that enhance brilliance.
Did you know that the selection of a setting can also maximizes the size of a stone?
This deep knowledge and experience with diamonds is what you get when you work with a jeweler who's been in the industry for over 5 decades. 
We take pride in educating our customers about diamonds and selecting the ideal stone based on their preferences as far as shape, size, and balancing color/clarity. The best ring for the best price. That's what we offer to you at Rothschild.
Contact us to schedule an appointment or send us a message and we're happy to answer your questions about designing the perfect engagement ring that's right for your budget.